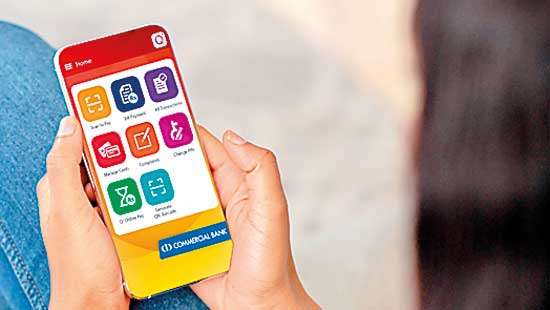 Q+ Payment app now allows payment of dues on credit cards from other banks – Financial News
---
Users of Commercial Bank of Ceylon's popular Q+ payment app can now settle outstanding payments on credit cards issued by other banks via the in-app bill payment option, in addition to paying dues on credit cards issued by the Commercial Bank.
This significant feature enhancement allows credit card holders to settle their monthly statement balances from anywhere, anytime and update their credit card accounts in real time, the bank said.
Commenting on the latest development, Chief Commercial Bank Card Center Manager Nishantha De Silva said, "We are constantly looking for ways to maximize the versatility and convenience offered by technology-enabled products and services. As a result, the Q+ Payment application periodically receives upgrades that enhance its value for users. An example of this is the ability to pay dues on credit cards from other banks.
Customers can enjoy this easy three-step installation via their smart phones after downloading the Q+ payment app from App Store or Google Play Store, register by filling in the required details such as user ID and password. e-mail and create a Q+ payment application. Account.
Credit card bills can be paid by linking debit or prepaid cards to the app, clicking the "Bill Pay" menu on the app, and selecting the "Cards" tab.
Q+ Payment app users can also save their recurring credit card bill payments under the "Favorites" tab to avoid re-entering billing account numbers.
Since a Personal Identification Number (PIN) is required to authenticate bill payments, the whole process is hassle-free and secure.
The app already allows users to make in-app bill payments across twelve categories such as data top-ups, prepaid and postpaid mobiles, landlines, utilities, water and electricity (CEB and LECO), pay TV bills, insurance premiums. , outstanding Commercial Bank credit cards, reloading of prepaid cards and city council payments.