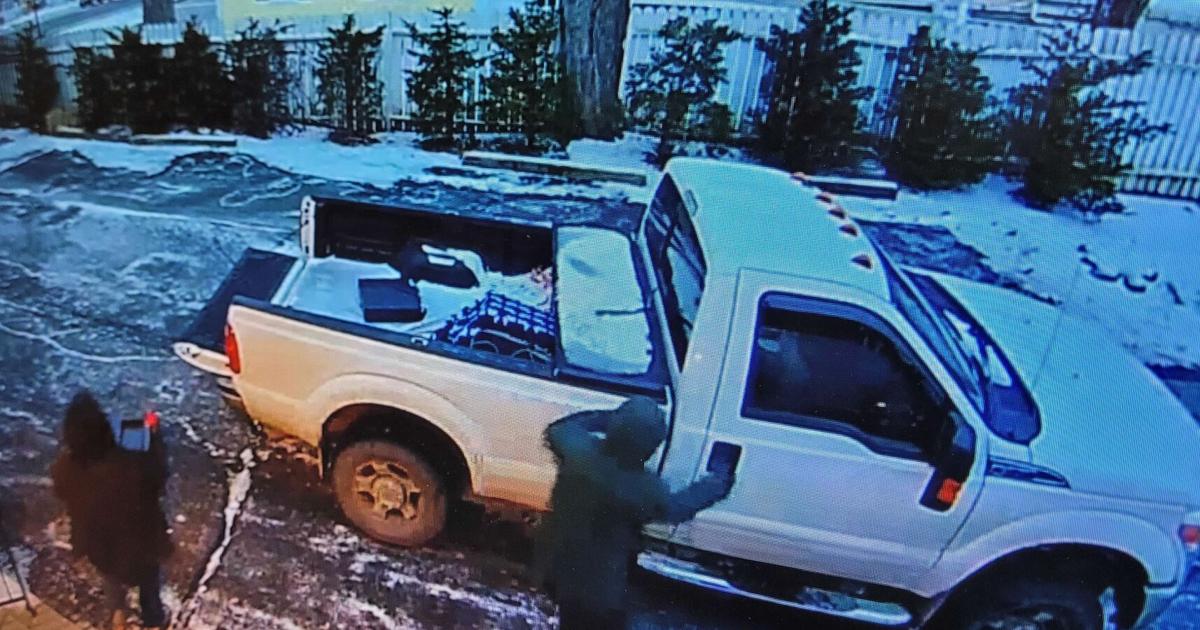 Police say man stole cash and credit cards from Lenox hostel, then went on a spending spree | criminality
LENOX – A man with a history of burglary has been arrested in connection with a Gateways Inn break-in that netted approximately $8,000, including stolen cash, merchandise and credit cards that were later used in businesses in Lee, Pittsfield and Dalton.
Christopher Vandesteene, 40, a homeless man from Pittsfield, had purchased about $4,000 worth of merchandise from the four stores when he was arrested on Friday, according to Lenox Police Chief Stephen O'Brien.
The alleged crime spree began with the burglary around 7 a.m. Thursday at the walkways on Walker Street, O'Brien said.
Surveillance video footage reviewed by Officer Colin Benner showed a man breaking into the building, opening the desk's cash register and removing the drawer, which contained several credit cards accidentally left behind by guests precedents, O'Brien said. The man, later identified as Vandesteene, also entered several rooms on the first floor and removed a safe.
There were no guests or employees on site at the time.
A second, as yet unidentified suspect helped load the safe and cash drawer into a white 2015 Ford pickup truck with a bent tonneau cover, interior/exterior surveillance video shows.
On Thursday night, Officer Tyler Bosworth was told the stolen credit cards had been used for transactions at the Big Y supermarket in Lee, as well as Harbor Freight, Walmart, Home Goods and Home Depot, all in Pittsfield, and Greenridge Variety and Liquor in Dalton. Surveillance video from all businesses depicted the same suspect identified in the Gateways burglary.
Vandesteene was arrested by Bosworth and Sgt. Michael Smith Friday night after Lee State Police spotted the van heading north on Pittsfield Road (Route 7/20) before it pulled into a parking lot in a possible evasive maneuver, a said O'Brien.
Lenox police obtain search warrants for the truck, which is being held as evidence.
"We are very confident that we have made the correct arrest for the catwalks [breaking and entering]", O'Brien said. "What was really helpful was the amount of camera footage we were able to use from the catwalks and then from the other stores."
Vandesteene pleaded not guilty in South Berkshire District Court on Tuesday to charges of theft of an apartment building, daytime break and enter with intent to commit a felony, theft with a credit card, driving a vehicle with a suspended license and possessing a crack cocaine smoking device.
Judge Danielle Williams denied a request from the Berkshire District Attorney's Office to revoke Vandesteene's bail in an open case in Pittsfield.
He was released on a recognizance, warned not to be charged with any further crimes and is due back in court on March 14 for a pre-trial status conference on the charges Lenox brought, according to court documents.
In June 2019, Vandesteene was sentenced to 2½ to 4 years in state prison for a series of drug charges and a series of burglaries, including the theft of four ATMs in Pittsfield, Lenox and Becket.