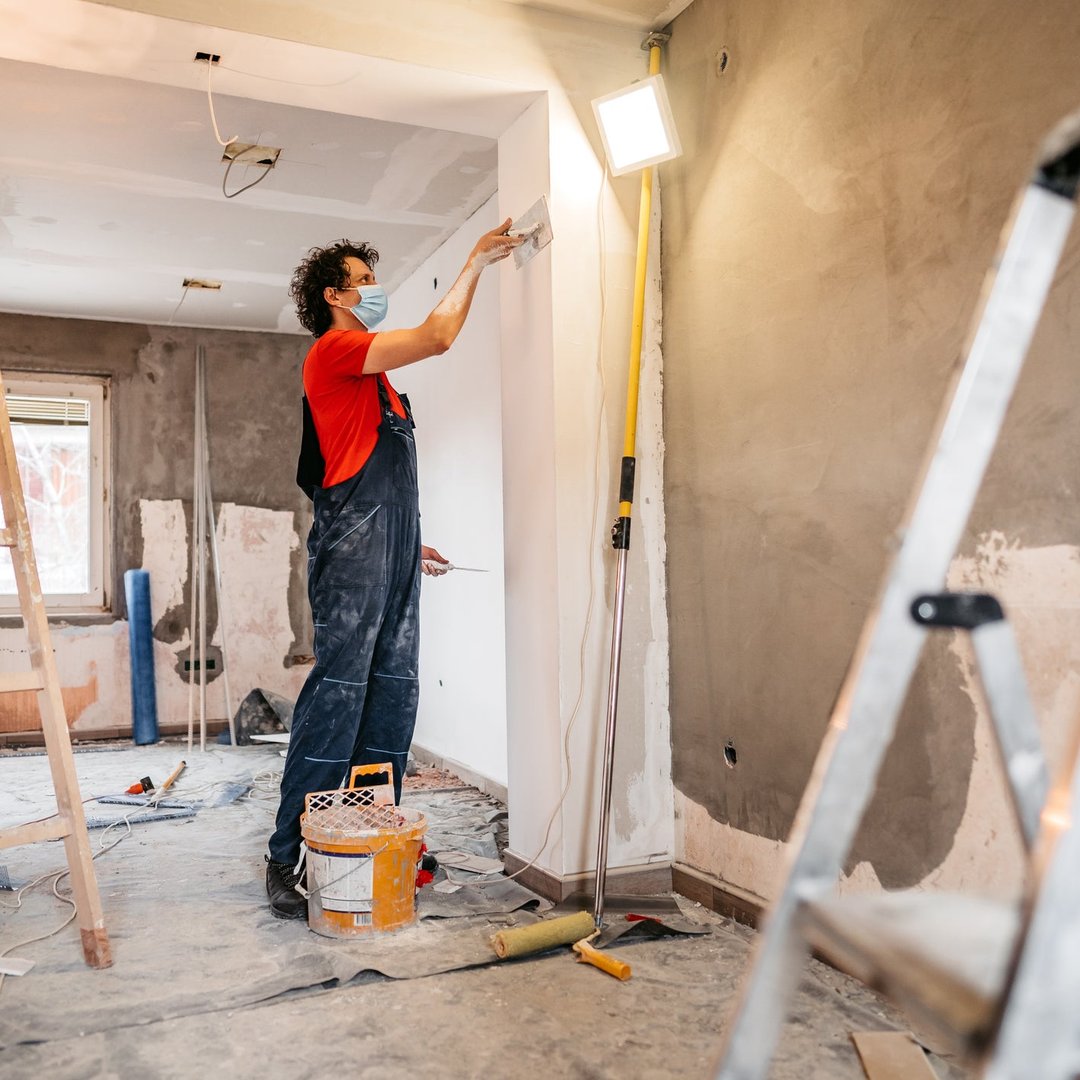 Are credit cards a good way to finance home renovations?
Here's how to think about paying for your next renovation.
---
Key points
Charging the renovations to a credit card may seem like a good solution.
There may be a more affordable way to complete your next project, like tapping into your home equity or using a personal loan.
---
Maybe you're tired of staring at your outdated kitchen day after day. Or maybe you desperately need a playroom now that your kids are growing up and so you're ready to finish your basement.
There are many benefits to upgrading your home. First, there is your personal pleasure to consider. And then you have to think about the resale value. Even if you don't recoup all of your investment when you sell your home, you'll likely add to its value by renovating.
But many people can't afford an outright renovation, especially a major renovation that costs several thousand dollars. If that's the boat you're in, you might be considering charging your upcoming project to a credit card. But before you do, consider your other choices.
The downside of using a credit card for renovations
If you have a credit card with a generous spending limit, you might be tempted to use it for home renovations. But be careful. Using a credit card for renovations could mean committing to spending a lot of money on interest.
Now, an exception may be if you are expecting a bargain and also qualify for a credit card with an introductory APR of 0%. Let's say you are undertaking a $10,000 renovation this summer and qualify for a 0% interest rate offer for 12 months. Let's also assume that you usually receive an end-of-year bonus at work sufficient to pay off this type of balance.
In this case, using a credit card might make sense. But for the most part, there are cheaper ways to finance home renovations.
Options to consider
These days, many homeowners have a lot of equity in their properties. This is because home values ​​have risen dramatically nationwide.
If you have equity to leverage, you might consider borrowing through a home equity loan rather than using a credit card. Chances are you'll get a much lower interest rate on the amount you borrow.
Now, sometimes a home equity line of credit, or HELOC, can come in handy for renovations. Right now, however, that is not the case.
Consumer interest rates are expected to continue to rise this year, and with a HELOC, the interest rate on the amount you borrow may change. When you take out a home equity loan, you get a fixed interest rate on the amount you borrow, which means you won't have to worry about your loan becoming more expensive to repay over time.
There is also a Personal loan to be considered for renovation purposes. A personal loan may have a higher interest rate than a home equity loan, but this way you are not borrowing against your home. Some people don't like the idea of ​​tapping into their home equity, and if you have good credit, a personal loan could become an affordable way to borrow.
Also, while many homeowners now have equity in their properties, not everyone does. So if you're in this boat, a personal loan might be a good bet.
Evaluate your choices
A credit card might seem like a solid choice for financing home renovations. But in many cases, that means paying more interest than necessary.
Also keep in mind that using too much of your available revolving credit can hurt your credit score, even if you are able to make your credit card payments on time. And that's just one more reason to take a different route to financing renovations.
The best credit card waives interest until 2023
If you have credit card debt, transfer it to this top balance transfer card guarantees you an introductory APR of 0% in 2023! Plus, you won't pay any annual fees. These are just a few of the reasons why our experts consider this card a top choice to help you control your debt. Read our full review for free and apply in just 2 minutes.