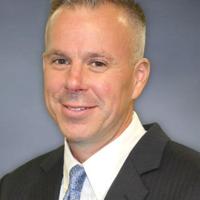 5 smart actions for healthier finances | Business
Traditionally, the New Year is a time of reflection and setting new goals. Two of the most common New Year's resolutions are to be healthier and save more money, according to a 2021 survey conducted by The Monday Campaigns, a public health initiative associated with Johns Hopkins, Columbia and Syracuse universities. .
If that fits one of your 2022 resolutions, there are a few simple tips to get you started on a healthier path. The Financial Health Network shows that there is a clear link between financial stress and our physical health.
1. Assess where you are today.
Check with your local credit union or bank to get started. Free financial health assessment tools are available online, and at a minimum, you should check your credit report by visiting annualcreditreport.com. Federal law allows you to request a free copy of your report each year. Take the time to make sure the information is correct, learn what it means and how you could improve your credit score, which has a significant impact on your loan approval and the interest rate you are offered. . High interest rates can end up costing you hundreds or even thousands of dollars over the life of a loan.
2. Define your goals.
While you can't achieve much overnight, it's important to think about what's most important to you and your family. You can identify short-term goals, such as reducing expenses or improving your monthly cash flow, medium-term goals, such as paying down debt or saving for a down payment to buy your first home, and long-term goals. like saving for retirement or college education for a child or grandchild.
3. Look for opportunities.
If you have multiple loan payments, consolidating those debts into one low rate loan can be a huge stress reliever and a great opportunity to lower monthly payments and get you on track to meeting your overall goals. Contact your local financial institution to find out what options are available to you. For homeowners, a home equity loan or low rate line of credit may be the best approach. While a low rate personal loan may be the best option for tenants.
4. Avoid monthly fees.
If you're paying for account maintenance or other monthly fees, maybe it's time to upgrade to a free checking account. They still exist and may even offer other handy money management features, like early direct deposit, which could hit your account up to two days faster. Find out what your local bank or credit union has to offer and be sure to check out their ATMs at no additional cost. Many small institutions offer free access through shared networks which can provide greater convenience and help you avoid ATM fees throughout the year.
Check your other monthly fees. Do you pay for a monthly movie service that you rarely use? Just taking a few minutes to evaluate all the recurring monthly payments you have and canceling the ones you rarely use can save you hundreds of dollars every year.
5. Choose the right partner.
Fees, interest rates, and terms can vary widely between banks and credit unions. The same goes for their level of commitment to financial education and the local community. Take the time to find a financial institution that matches your needs and values. Ultimately, financial advice you can trust is priceless and building a stronger community is something we can all be a part of when we keep our money local.
Financial health is a lifelong journey and every step you take makes a difference. Start today and put your finances on a better track in the long run.
I wish you a happy new year 2022.
Ray Springsteen is President and CEO of Abbound Credit Union.
Ray Springsteen is President and CEO of Abbound Credit Union.